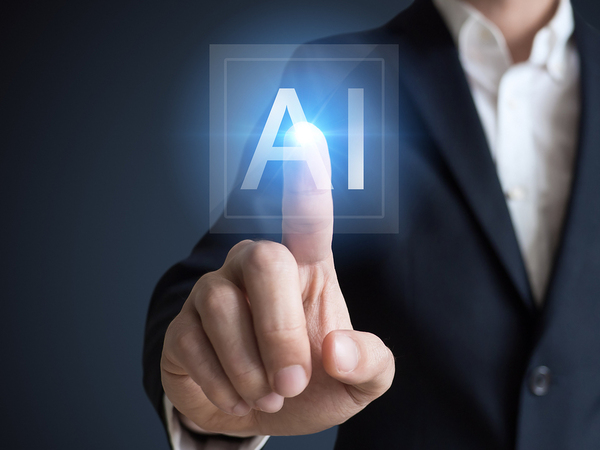 Artificial intelligence has made its mark on a variety of industries in the past several years. The help desk is no exception. The changes AI has wrought within the field of ITSM are especially noticeable.
The combination of AI and service desk management is a potent one: it makes your help desk employees more efficient by saving their time for mission-critical tasks. Rather than destroying IT help desk jobs, AI helps preserve them by enabling those employees to deliver greater value.
What Does a Typical Day Look Like for a Service Desk Employee?
In order to understand what impact AI has on ITSM, we'll take a look at the typical day of a service desk employee at a company which hasn't yet implemented an AI-enabled ITSM solution.
At such firms, service desk processes are highly manual. A user will submit an incident ticket (either over the phone, through email, or in person), then a help desk employee will review the ticket to determine its urgency. This process takes time, and even if a ticket is classified as urgent, the problem still might not be solved quickly.
Moreover, service desks are plagued by recurring problems that aren't mission-critical. Password resets are a good example. People can't remember the passwords they need to log into the applications that help them get their work done, so they turn to the IT department for help. The problem is, password resets are fairly minor issues which take up the valuable time of the help desk staff.
How Can AI and ITSM Improve Service Desk Management?
Current service desk management practices create a conundrum: how can you satisfy users' needs for things like password resets (so they can do their jobs) while ensuring that help desk staffers' time is used wisely (on mission-critical tasks such as maintaining security)? That's where AI comes in.
An AI-enabled service desk management solution reduces the reliance on human IT department members while allowing users to access the information they need. Users can request help and get a quick solution to their problem.
Let's say Mark can't access the company's business intelligence solution, which he needs for an upcoming report. Instead of calling the help desk, Mark can visit an online self-service portal or open up a chat with a chatbot. Within seconds, the self-service portal or chatbot will provide Mark with information on how to reset the password himself. The problem is resolved without human intervention.
The AI-enabled ITSM solution can solve problems quickly because it reviews previous similar problems and their answers. Unless it comes across an issue that it's never encountered before, there's no need for human intervention.
Imagine what your help desk would look like after implementing an AI-enabled service desk management solution. IT department employees are no longer stuck dealing with a flood of non-urgent tickets that distract them from more serious matters. Users are more satisfied with the help desk because it's faster to get the help they need.
AI-enabled ITSM solutions improve help desks by making them more valuable – employees devote their time to vital issues and are still able to satisfy the needs of users. To find out more about making your help desk more valuable, read the ebook 7 Reasons Why AI Will Change Everything on Your Service Desk.