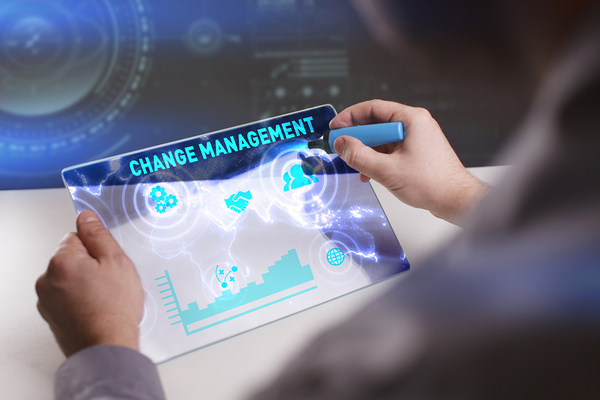 Think for a second about the last time your organization undertook a major change. Was the change planned out? Did the powers-that-be communicate the change? Did the change violate any regulations, leading to financial penalties for your firm?
At many organizations, change isn't managed well. This is because although decision-makers want change, they don't control it. Read on to learn why controlling change management is vital and the best ways to do it.
Why Do You Need to Control Your Change Management Process?
IT Change management is a term derived from ITIL referring to the process within the Service Transition stage responsible for controlling the lifecycle of all IT-based changes. You must plan for changes and then test them. Change must be scheduled and implemented, clearly communicated, documented, then evaluated. There are many moving parts to change, and if you can't control one aspect, you lose control over every aspect.
We'll use an example. Let's say you want to put a new mobile device security policy into effect. You change the settings on your mobile device management software overnight without telling the employees. The next morning, you're swarmed by a crowd of angry people complaining that they can't access the resources they need to do their jobs.
The scenario would have been very different if the change was planned, tested, communicated, documented, and evaluated. Employees would have understood why the change was necessary and decision-makers would have mitigated the negative effects.
How Can You Control the Change Management Process?
Because the change management control process can be complex, it can be difficult to manage. However, difficult doesn't mean impossible. Effective change management requires the right change management tools.
Before we discuss what the right change management tools are, we'll take a look at ineffective change management processes. Ineffective change management processes are manual; they involve spreadsheets, emails, or charts on blackboards. These methods don't allow for collaboration or real-time notifications. Instead, they create data silos and lead to confusion - for instance, one person thinks a deadline is on one date while his colleague is convinced it's two days prior, while a person in another department firmly believes that the department manager needs to sign off on something (and said manager is completely unaware of this).
Change management software makes it significantly easier to gain control over the change management process. How does change management software work? It provides a single pane of glass for you to be able to see every action and activity associated with the change management process. Instead of having to deal with several separate programs, everything you need is in one place and highly visible, making the change management process simpler.
You can see all scheduled changes in a calendar, notify employees about upcoming changes, hold virtual or in-person change approval board meetings, and easily find requests for changes and announcements. In addition, there are dashboards and visualizations of the effects of changes so you can see whether they're working or not.
Controlling the change management process is one of the most important aspects of change management – when no one controls it, the outcome is negative, and that costs firms time and money. Change management software gives you control over the entire process so that tasks are completed on time and correctly. To learn about how the right change management tools can help you, download the guide 25 Key Requirements for Change Management.